About us
Find out who we are and what we do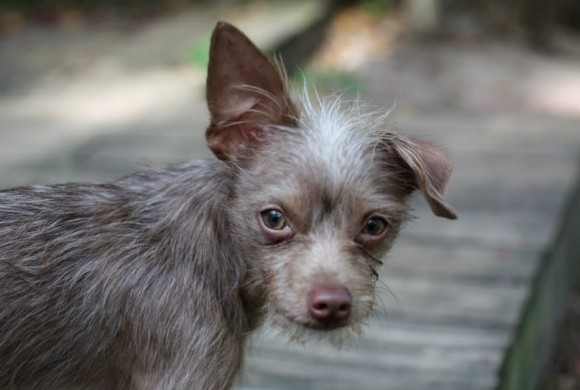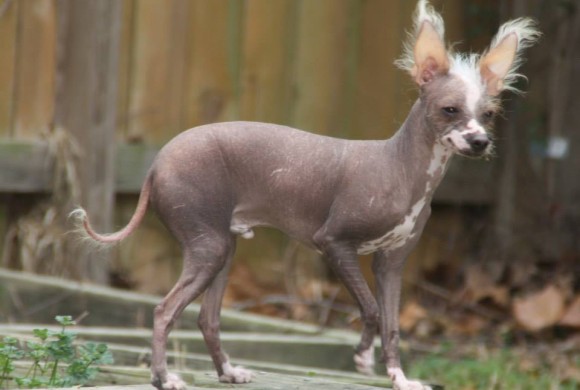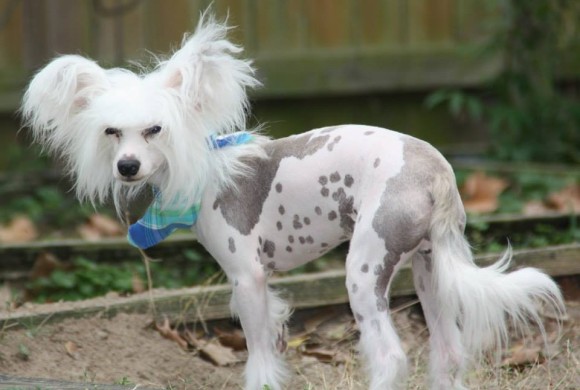 Tender Loving Crested Rescue™ (TLCR) started out of the love of the breed and the realization that this "rare" breed was quickly becoming like all others. We are an all-volunteer organization dedicated to the rescue, rehabilitation and re-homing of abused, abandoned and neglected Chinese Cresteds. We are 501(c)3 rescue operating in the Houston, Texas area. We are limited to getting dogs from the Houston and surrounding areas at this time but will help with other areas any way we can! We have been successful in assisting with transport arrangements for getting dogs to and from other states when they have been adopted or surrendered to us.
OUR MISSION
TLCR's mission is to rescue, rehabilitate and rehome Chinese Cresteds that have found themselves in less than desirable situations. We also strive to educate the community on the unnecessary  euthanization of dogs of all breeds due to overpopulated shelters. TLCR provides owners and breeders of Chinese Cresteds an alternative to turning dogs into a shelter. We will do everything in our power to help!
TLRC will also continue to spread the word and inform people on how to prevent overpopulation of all breeds – Spay/Neuter and Adopt!
OUR STORY
Our Director and Founder of TLCR rescued her first Hairy Hairless without even realizing it. She traveled with her mom to purchase a dog from a "breeder". When they got there, all they saw were dogs and cages everywhere. The breeder couldn't even tell them what dogs were available. She had to put the dogs back into their cages, cages labeled with numbers, not names, just to figure out who was available. Throughout all of the commotion, a tiny baby boy sat quietly in our director's lap and never left. He chose her. She named him Tucker Lane. Tucker changed her life.
On the way home from the breeder's house, they were both in tears, upset that they couldn't do more to save the 30+ dogs that were left there. It was later learned that what they experienced was a puppy mill. That day changed their lives forever.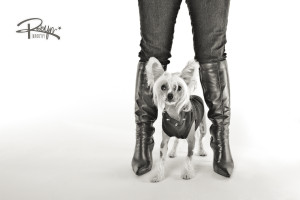 Fast forward one year to an appointment with Robyn Arouty. Her immediate words upon seeing Tucker was "oh, he has balls". Talk about being put in your place! Throughout the photo shoot, the topic of conversation was the importance of spay/neuter. We all know it, right? We just have excuses why we haven't done it yet. No time, no money, can't take off of work, etc. They're all just excuses.
The need for rescue volunteers and organizations was also discussed. Robyn, being a lover of nekkid dogs, commented that there were no Houston based rescues dedicated to Chinese Cresteds. That conversation was the start of something amazing. The picture to the left is what started it all! And we're happy to report that Tucker was neutered 2 weeks later!!
Our director started volunteering with Lone Star Shih Tzu and Lhasa Apso Rescue (LSSTLAR) in Houston, TX. She fostered, coordinated events, processed applications, did home visits, helped with medical cases, etc. She learned as much as she possibly could and is still learning from their director who has been in rescue for over 15  years.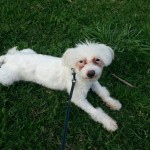 With the help of connections made while volunteering with LSSTLAR, she rescued her first Chinese Crested, a Powderpuff she named Lil Bit. His previous owner was a first time pet parent and couldn't care for the sick puppy. After many, many vet visits and hospitalization, it was discovered that Lil Bit has renal dysplasia, (malformed kidneys), a result of poor breeding.  Lil Bit is living his life in complete happiness for as long as he may have.
A year later, the director of LSSTLAR again helped our director rescue a Chinese Crested that was at a local shelter with a broken jaw. The shelter had already performed surgery. Off she went with her second rescue, hopeful for a good and smooth recovery. Wrong!  The dog, named Tobias "Tobi", was in serious pain and was extremely dehydrated and underweight. Tobi was admitted to Gulf Coast Veterinary Specialists where he underwent three more procedures over the next few months. We're happy to say that Tobi is completely healed and is living a happy, healthy life!
| | |
| --- | --- |
| Tobi Before | Tobi After |
| | |
Want to get involved?
Contact us